Step on the Sauna Path!
Step on a path towards relaxation and enjoyment, complemented with a Kylpykiulu, a bucket filled with luxurious spa products. There are five different spa and sauna experiences along the path to replenish your body.
The exclusive Lumene spa products from Finland bring the purifying power of Finnish nature to your skin. Walk through the path and experience spa and sauna with all your senses. All the spa products are suitable for both women and men.
Take the products with you to the spa. Each of the products complements one of the five stages of the Sauna Path. Information boards in the spa provide instructions for their use. Peel, clean and moisturise your body while enjoying the warmth of sauna.
If you are visiting the spa with someone, your companion may change their spa products for a bucket with selected wines or local non-alcoholic sparkling drinks, Karpalokuohu made from cranberry juice and Lehtikuohu made from blackcurrant leaves, produced by Kontiomehu.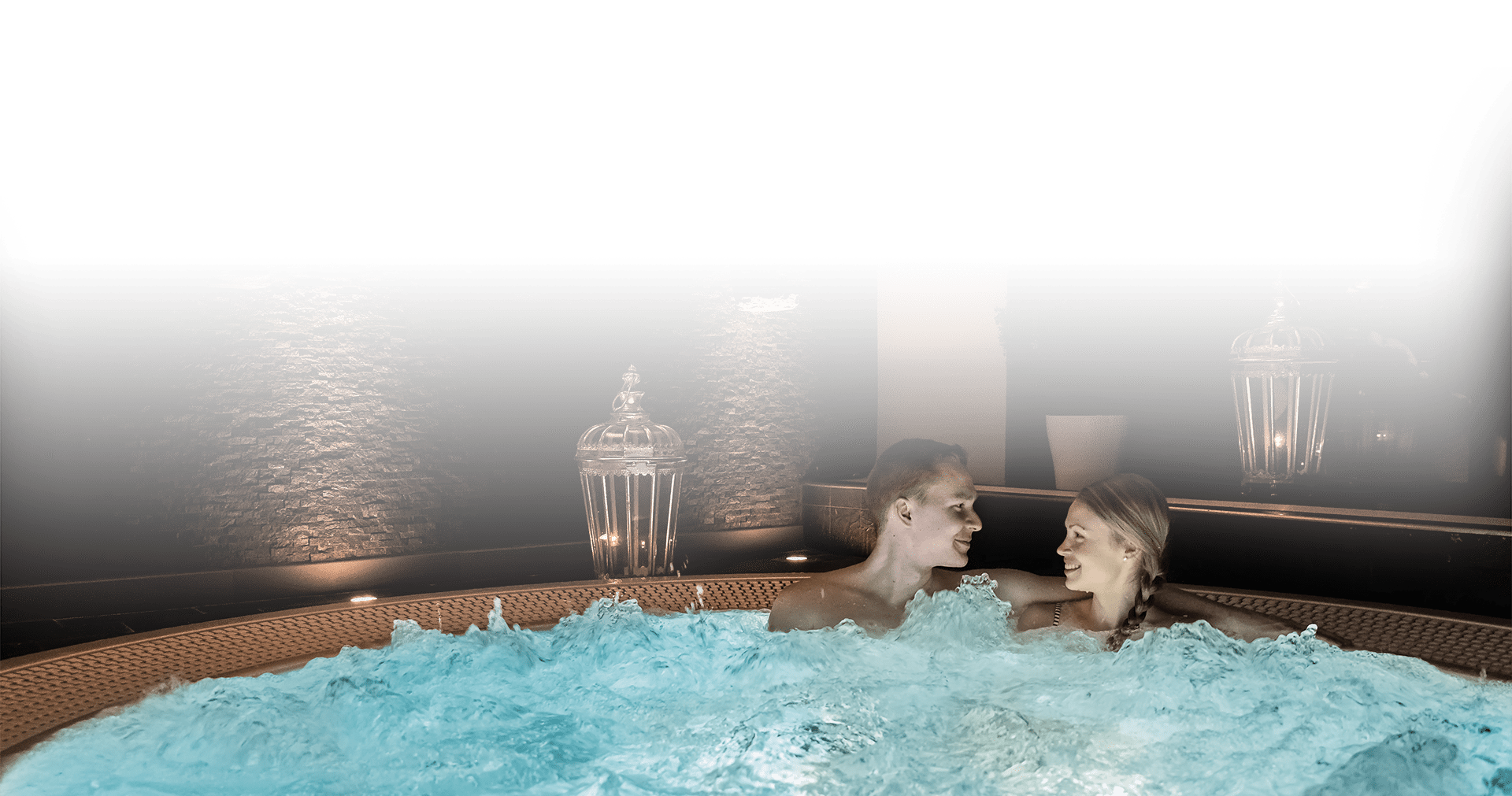 Find your own path to enjoyment!
The spa has eight different pools and three saunas where you can experience water and heat in many different ways. In addition, you can relax in the experience showers and rest in the comforting warmth of the heated lounge chairs of the Relax Room.
Refresh yourself in the cold pool and let the experience showers take you on a sensory journey to Koli's vibrant nature.
The hot tub and the light and sound pool play with your senses. The outdoor hot tubs amidst Koli's landscape make you forget everything else around you.
The water is the warm pools is 34°C and cold pools 7°C.
As for the saunas, you can choose between an aromatic 60–70°C Kivi aroma sauna, a gentle 40–50°C Vesi steam sauna and a hot 80–90°C Tuli Finnish sauna.
Whether you wish to relax, pamper yourself, or recover after a long hike, our spa offers you a memorable experience.
Instructions for spa guests
You get a towel for your spa visit. If you are staying at Break Sokos Hotel Koli you will find your towel in your hotel room. Dressing rooms and showers are separate for women and men.
After washing in the showers, wear a swimsuit in the spa and keep it on in all areas of the spa, including saunas. All our saunas are mixed saunas.
You can bring refreshments to the spa with you from café Kahpitsa or order them by phone from the Relax Room during your stay.